Richard Tratt online gallery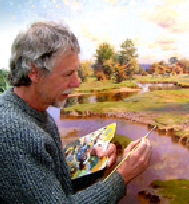 Richard Tratt is a painter of British landscape and wildlife. As a young boy he developed a consuming interest in Natural History, with a particular fascination for butterflies and moths. He Began painting in his teens, and attended Northwich College of Art, Cheshire, and Dartington College of Arts, Devon (1970-1974).
Richard spends a great deal of time observing and sketching his subjects in their environment. Most of his wildlife paintings are finished in the studio, but much of his landscape work is painted outdoors. He works mainly in oils on canvas. Richard has been painting full time since 1979, and was elected a member of The Society of Wildlife Artists (SWLA) in 1981, and The Society of Botanical Artists (SBA) in 1986. He now lives at Fordingbridge, Hampshire, on the northern edge of the New Forest.
If you are interested in purchasing an original oil painting, please contact me for prices
Email - rtratt@btinternet.com
note - prices start at £320 for an 8 x 10 in canvas
See Exhibitions Diary Page for all Exhibition Dates and
opening times.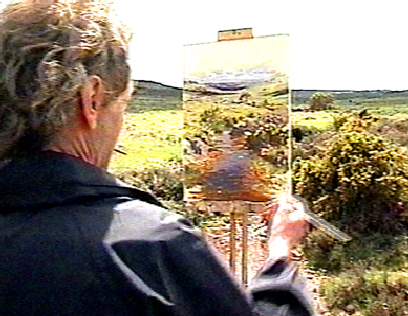 Exhibits at many galleries and Venues throughout the country including the Royal Institute of Oil painters and the Royal Academy Summer Exhibition. Shows regularly at the annual SWLA and SBA exhibitions. Richard has an international following, in 1995 he painted two giant murals in The Royal Palace of Oman. His paintings have also become popular in Japan, resulting in one man exhibitions in Tokyo, in 1998 and 2000.
Richard Tratt has had work published by CK Art, Rosenstiel's, Medici, Reynard Fine Art, RSPB, and Sally Mitchell Fine Art. Featured in "International Artist" Magazine, "Draw it paint it" Magazine, and "Painting Birds and Animals". Richard Tratt paintings are on permanent display at Nature in Art Museum, Gloucester. 1996 First prize winner of national competition 'Art in Nature', organised by The Artist Magazine. 2008 and 2009 Finalist in Wildlife Artist of the year Competition
VIEWPOINT, ABBOTS WELL 18 x 24in SOLD
BUTTERFLY LANDSCAPES (Langford Press)
Features individual paintings of all the British species in their natural habitats. Also depicted are Richard's larger paintings, showing Nature Reserves, wild meadows, woodland and downland hillsides.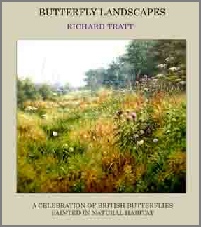 NEW FOREST PAINTERS (LangfordPress)
A CELEBRATION OF THE NEW FOREST NATIONAL PARK
An Art book with informative text, featuring paintings in full colour by members of the New Forest Painters Group. Includes five chapters which cover all aspects of the natural forest - Woodland, Heathland and New Forest Lawns, Mires, Rivers and Ponds, The Working Forest, Coastline and Estuaries. Paintings and drawings by Barry Peckham, Richard Tratt, Peter Frost, Janet Langford, Hilary Tratt and Barry Miles.
Author - Georgina Babey. Designed and edited by Richard Tratt.
£38 plus £4 p&p email - rtratt@btinternet.com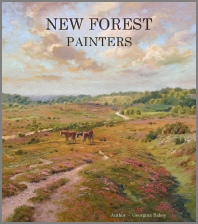 ALL IMAGES ON THIS SITE © RICHARD TRATT
AUTUMN COLOUR< LYNDHURST 12 x 24in SOLD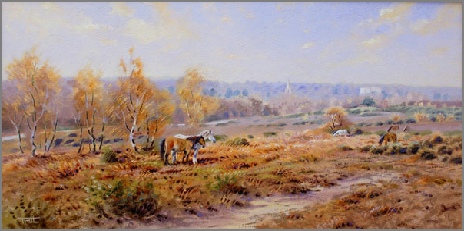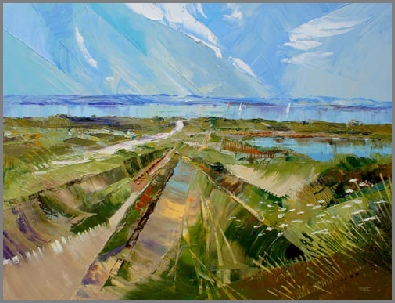 CLICK ON THIS IMAGE TO VIEW CONTEMPORARY PALETTE KNIFE / ABSTRACT PAINTINGS
KEYHAVEN SUMMER 28 x 36in SOLD